Places to Visit in Exeter
---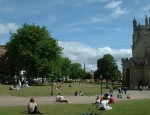 Don't miss out on some of Exeter's best places to visit
Throughout the year thousands of visitors come to Exeter for leisurely breaks, shopping weekends, sporting events and popular attractions. Exeter not only has its own places to see and visit, it's also located in a great pivotal position within the county to branch out and see what else Devon has to offer. Once discovered, lots of these visitors come back again and again to enjoy what's special in Exeter....
Places to See
These pages give an insight and brief summary to some of what's available in Exeter. Follow the featured Things to do and Places to See in Exeter shown below for more details. There's plenty more on offer and featured throughout the site including on the Exeter attractions and Things to Do sections.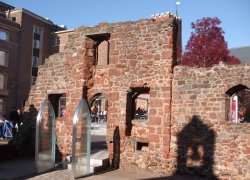 ---
City Essentials
Accommodation
Whatever your budget, whatever the occasion - you'll find most of what Accommodation Exeter has to offer right here from Hotels to Guest Houses....
Latest News
---
Keep up to date
You can get the latest from ExeterViews by following us on Twitter, Google+, Facebook and on the Exeterviews.co.uk Blog